Titel (f/m)

Augsburg
Part-time
Permanent


We are at the start! Are you too? Let's go into a common future!
We are more than the market leader in car wash. Technologically, we set industry standards. Worldwide. With the highest level of customer orientation. Digitally at the cutting edge. And we are always getting better. For you, this means: Welcome to ever new high-tech challenges. To more innovative power, creative freedom and personal responsibility. Take the next step in your career at WashTec. Let's go!
Join our team in the HR department as HR Consultant (f/m) as soon as possible. Whether you come from a commercial or industrial background: at the world market leader WashTec, your competence and experience will get a perfect stage. Are you ready? Ready for a job that is more than just a job. In a team that knows all the ropes. Then get ready for a squeaky-clean career at WashTec/ AUWA.
Responsibilities
Do you like to work independently and on your own responsibility? Installation, instruction, maintenance, repairs and on-site support for our gantries sound like a welcome change to you? Then you've come to the right place, because this is what awaits you:
Formulation in direct address to the applicant e.g. You are working on....
Do not repeat too many words at the beginning of a sentence, e.g. do not always start with "You...".
Max. 5 Bulletpoints
Task 4
Task 5
Requirements
What skills do you have?
Formulate in complete sentences and address the applicant directly.
Do not repeat too many words at the beginning of a sentence, e.g. do not always start with "You...".
There should not be more bullet points for requirements than for tasks, max. 5 bullet points
Requirement 4
Requirement 5
Your benefits
working at the world market leader

:

WashTec is the world leader in vehicle valeting systems. High-performance with headquarters in Augsburg and represented in over 80 countries.

sustainable business model

:

Successful company with long-term prospects. Sustainability and future orientation are our goals.

respectful interaction

:

team work promoted

flexible working hours

:

with some flexibility and understanding.

mobile working

:

occassional mobile working available

further training offers

:

individual support and planned further training
Apply now!
Please send us your application exclusively via our portal.
Use the following button "Apply now".
We look forward to receiving your application!
WashTec Spain S.A.U.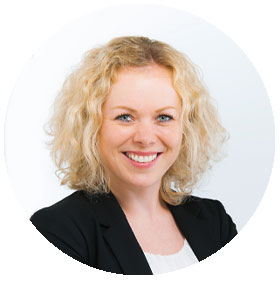 Julia Höfele
C/Isla Graciosa | 28703 San Sebastián de los Reyes | Spain
Phone: +34 91 663 60 70
www.washtec.es
​